Sub Sea Services managers have over 30 years of experience in executing offshore, coastal and inland underwater projects. Our team has both the commercial experience and the technical competence, now thirty years, to carry out the work accurately, efficiently and safely, being able to offer valid solutions for the realization of underwater works in general, specialized interventions on dams and facing, recovery of wrecks, ROV inspections and hydrographic surveys both in Italy and abroad.
In addition to its extensive diving skills, SSS has acquired specializations to carry out all kinds of industrial maintenance by carrying out temporary work at height with the use of access and positioning systems using ropes.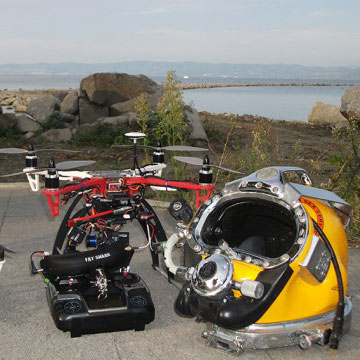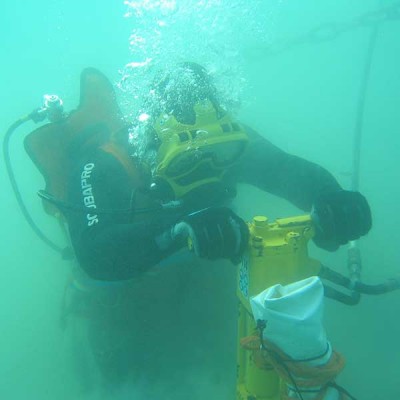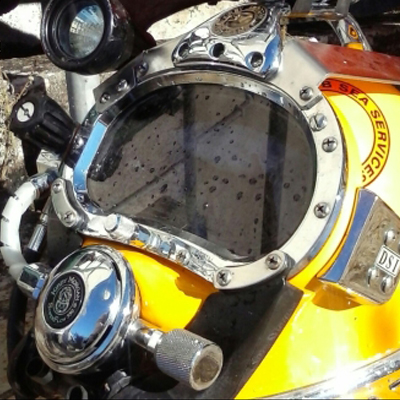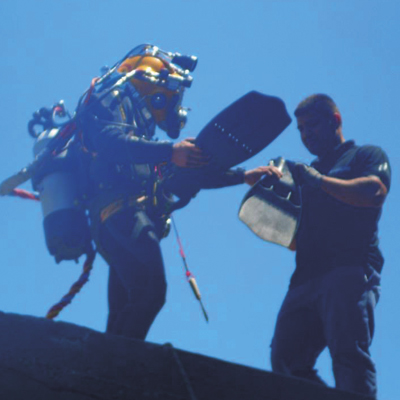 OFFERED SERVICES
The services listed below are an exemplary but NOT exhaustive list with respect to the Company's potential and are:
Underwater works

Ship Husbandry

ROV inspections

Hydrographic surveys

Manta Ray

Work at height

Confined spaces

Education and training

Supply of highly specialized personnel
ACTIVITIES
SSS offers a wide range of activities tailored to the needs of its Clients, which include, but are not limited to:
Cleaning of hulls and submerged structures with cavitational system (Caviblaster)

Propeller cleaning

Work at height with access and positioning systems using ropes

SPM and CALM system installation and maintenance

IWS & UWILD

Salvage Diving

Execution of cuts and underwater welding

Special projects

Supplies

Technical appraisals in contrary assistance

Installation of heavy carpentry
EQUIPMENT
Underwater demolition system

Thickness gauge

Hydraulic screw pump for concrete by injection of cement mixtures

Kirby Morgan KM77

ROV Prometheus
SPECIALIZATIONS
Among the areas of specialization of the company we mention:
construction, repair and maintenance of fixed docks and floating docks

cleaning underwater structures with sandblasting and cavitational water cleaning

underwater cementation and plasticization with two-component epoxy resins

systematic research and recoveries

floating ship dry dock

survey activity with MBES, SSS, SBP, etc.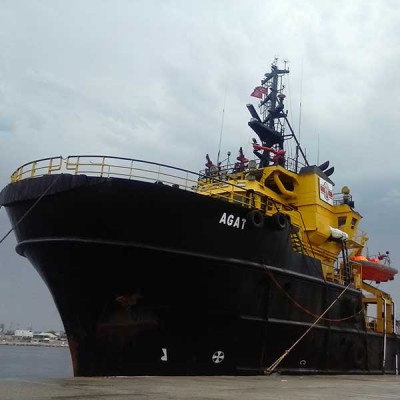 WHAT WE DO
Thanks to the teams of professional divers, the company performs multiple services:
video-photographic surveys

underwater video footage for classification bodies

visual inspections for appraisals and verifications in contrary assistance

inspections with operational ROV up to 300mt

maintenance and repairs of pipelines and terminals in general

leveling

naval maintenance

cavitational underwater cleaning
SAFETY
Sub Sea Services guaranteeing high safety standards in (at) work and having a great (greater) awareness of the dangers inherent in hyperbaric activity, (on the subject of safety, of many of the underwater work companies in the area from which we distinguish ourselves), has:
year by year the pre-assessment processes of specific risks to the performance of underwater activities and work at height have been improved,

implemented a specialized "in-house" training course for staff in applying the highest safety standards with the aim of creating a routine on safety checks to protect themselves and others
SSS has held "ZERO ACCIDENTS" status since 1995!
"Safety is our most important priority – said the General Manager of the SSS, De Giovanni Stefano, during a conference on safety – and it is our battle standard. It is not permissible that today we speak of a diving accident when there is the knowledge and awareness of the correct practice of hyperbaric activity, it is also not right that people lose their lives because they rely on companies that are not equipped and lacking any technical knowledge on the subject. The commitment made by the SSS staff is to improve the knowledge of anyone interested in change by providing a series of supports to promote safety and verification of the application of the rules. We will NOT be satisfied until the behavior of the Companies is safe and the condition and maintenance of the equipment is adequate."
For us, people's safety comes first and for this we work with the highest safety standards. Safety is a value for SSS and for this reason we train, inform, prevent and protect for our only goal: "Zero Accidents"!!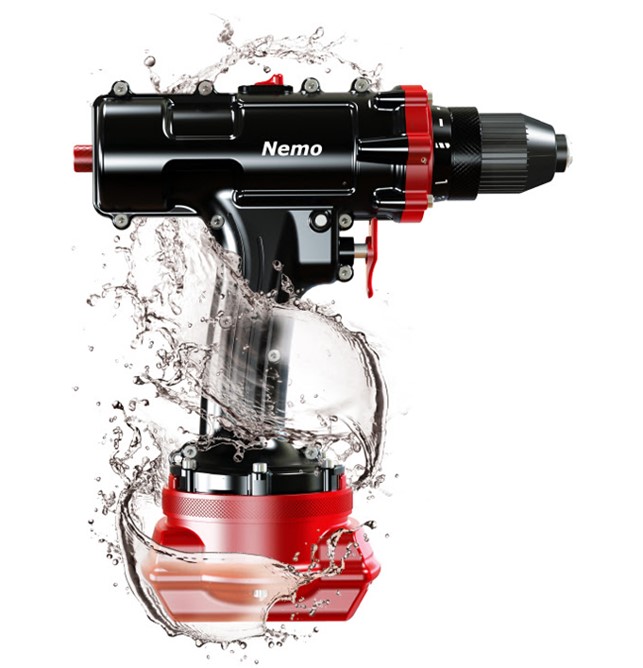 Dealers for ITALY
of battery operated underwater tools.
For more information write to:
info@subseaservices.it